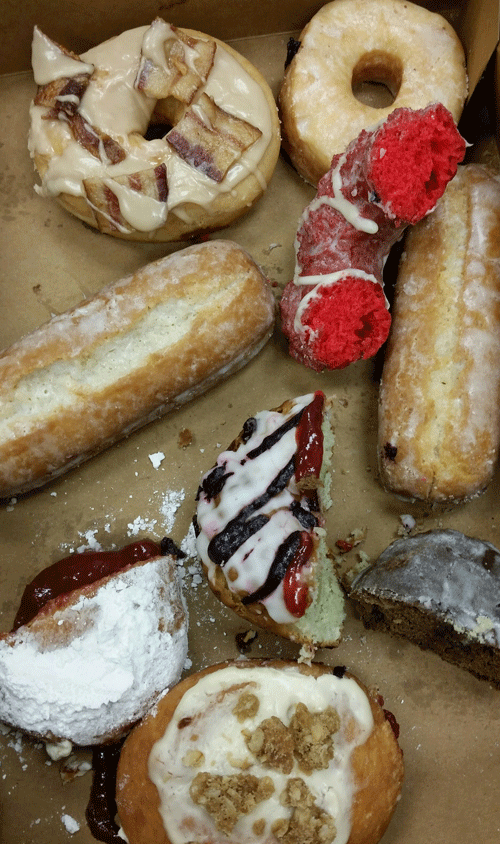 This week has been a great week to catch up on computer work including some needed updates to the web site, our monthly newsletter, highlight our lift chair sale for the month of June, prep for future events, and other little details. Today was National Doughnut Day so we even celebrated a little.
What I have noticed this week is that sometimes you need a little inspiration to write, build, or be creative and sometimes those creative juices just run out. Inspiration is what I will seek this weekend for the upcoming week and hope to come back revitalized.
In other news, this month is Men's Health Month and we focus on Father's Day. WE also have the upcoming ABC (Ashland Baptist Church) 5k (June 6th), Hello Baby Expo (June 13th) and D&H Drugstore Sidewalk Sale (June 18th). Be sure to read the D&H June newsletter to get some insight on what health conditions to look out for as men age and check out our Monthly Specials:
http://www.dhdrugstore.com/resources/newsletter-archive/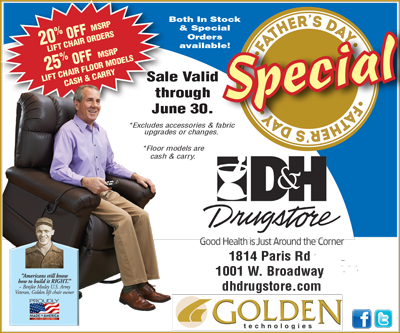 Every year in June we always try to focus on a product that we know dads enjoy. And every year, that seems to be our Golden Technologies Lift Chair. While we understand that not all dads may need the lift right now, the chairs are great and have so many awesome possible styles and features to choose from.
The series includes:
Value which is a cost effective chair with 5 choices of fabric
Signature with 5 fabric choices is a multi-functional line that has chairs with three pillow backs and coil seat springs, arm storage and foldable trays, small space chairs that recline 3" from the wall, massaging chairs, and transfer chairs.
Traditional series with 7 choices of fabric focuses all on style to match your décor
Maxicomfort series with multiple fabric choices and upgrades has 5 preset positions programmed into the AutoDrive remote.
Our friendly D&H team can help you choose the best one for your dad to surprise him. And at 20% off MSRP of custom orders and 25% off MSRP of floor models, June is a great month to invest in his comfort.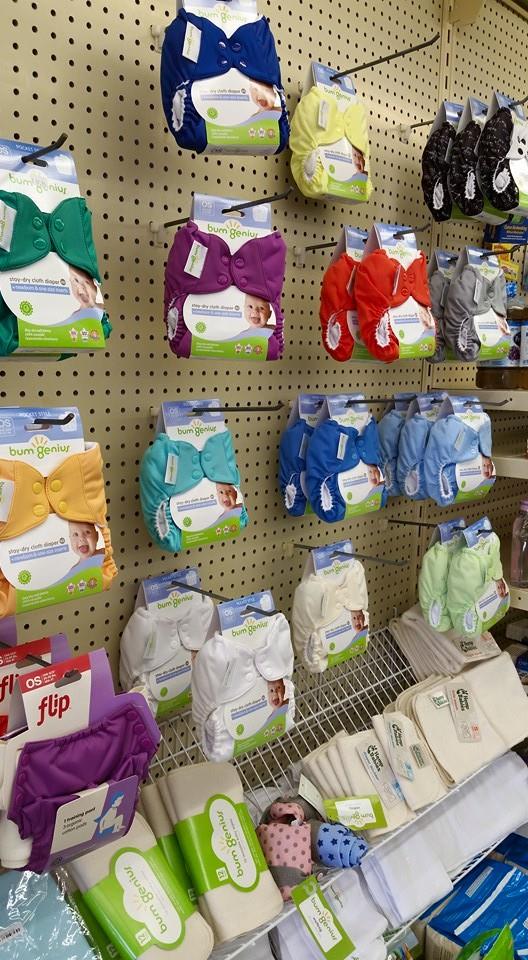 Another focus in June is our cloth diapers. With the Hello Baby Expo, we like to give moms that are considering trying cloth an opportunity to start their collection at 10% off.
For some great details, check out our Why Choose Cloth? and Essentials information right here: http://www.dhdrugstore.com/products-service/pregnancy-baby-care/cloth-diapers-accessories/
Our baby boutique has a great selection of colors of cloth diapers as well as unique and special baby shower gifts and options for breast pumps and accessories. It's a great place for new and expecting moms to get ideas and add to their list or shopping basket for baby.
Stop in for awhile this month and look, discuss, pick up information, and find all your healthcare needs in one place.