Big weekend for us! We attended the 3rd Annual Hello Baby Expo
on Saturday at the Expo Center.
It did not disappoint!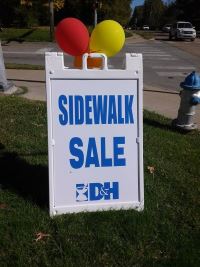 It was so much fun talking to all the expecting families, new moms, grandparents, and kids. We even got to visit with some local OB/GYNs, pediatricians, and other great small area businesses. We talked about our Free Kid's Gummy Vitamin Program, Pediatric Home Medical Equipment, Breast Pumps, and Cloth Diapers. We got to give away a gift basket, cute plush giraffe and throw, many pens, and lots of information. It's always a positive, busy environment with lots of people seeking the best products and services for their families. The attendees are always so kind and complementary of our booth and the information we provide. Thanks to all of you who know and love us and those of you who are just getting to know us! We always do our best to make a great impression.
This week, we're off to doctors' offices and focusing on our Annual D&H Drugstore Sidewalk Sale at our Broadway location. Be sure to stop in Thursday and Friday for bargains. Remember Dog Days? This is our version with lots of great deals for sure. You've got to stop by and enjoy some popcorn, conversation, and fun! We've included a couple of throwback pictures from last year here to put you in the mindset of what we're talking about.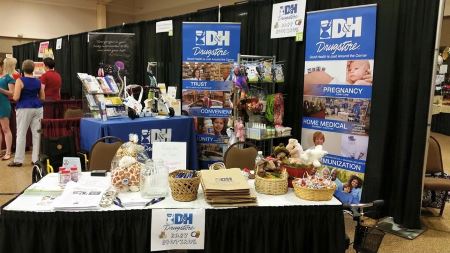 Don't forget to sign your kids (ages 4-12) up for free gummy vitamins when you visit.
Can't wait to see you – Walk, bike, ride or drive to D&H on Broadway this Thursday and Friday!