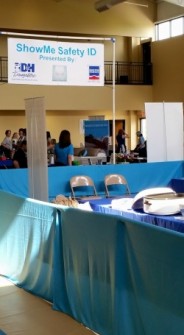 Last week was busy for us here at D&H Drugstore and we ended the week with a great event. The Mid Mo Health Expo was Saturday at the Broadway Christian Church from 9:00 a.m. – 2:00 p.m. and there was a great turn out. Thanks to all the staff at Hep C Alliance for coordinating and providing the vendors and attendees with this great opportunity and thanks to Gina for being such a great nurse and attending with me. Multiple free screenings, an abundance of health information, and the Show Me Safety Child ID Program were some of the main highlights.
Our I-Step Foot Scanner also proved to be a popular place. Well over 50 people stepped on the scanner and received a print out of the pressure points on their feet. Our nurse Gina Murdock counseled people on insoles and shoes that would match their foot care needs and invited them to make appointments in store. In addition, we talked to parents about our Free Kids Gummy Vitamin Program, Sync My Meds adherence program, and some of the other products and services we provide.
We had great interactions that day with our fellow community members. Maybe you've heard of us, but never stopped in or maybe your grandparents or parents frequented D&H in years gone by. One thing remains the same today as it has all along - our commitment to quality patient care and understanding your healthcare needs. Taking care of yourself should be a priority, because as Dr. Seuss put it in Happy Birthday to You!, "Today you are You, that is truer than true. There is no one alive who is Youer than You." You and your health are important. Take charge of your health care by utilizing all the tools and information that you have around you to make the best decisions. And don't hesitate to stop in and ask the pharmacists, nurses, technicians and staff questions, because Good Health is Just Around the Corner at D&H.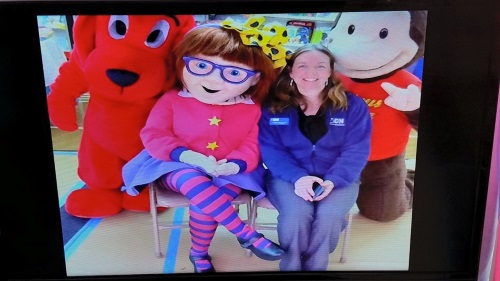 Thanks for supporting your local pharmacy!