D&H Drugstore has been Caring for Columbia since 1956. Due to the pandemic, things might seem a bit different, but know that we have many options to meet your needs AND your comfort level.
Drive Up Window. Use our Drive Up Window to drop off or pick up your prescriptions.
Curbside Pickup. Use our curbside pickup service by calling ahead with your order of OTCs and/or Prescriptions, parking in one of our designated spots upon arrival, and having your order delivered right to your car.
Free Delivery. Use our free delivery for Prescriptions and OTCs.
Vaccines by appointment. It's important to stay up-to-date on your vaccinations.
Please call us to schedule an appointment.
Home medical equipment by appointment. Please call us to schedule an appointment for all your medical equipment, bracing, and/or compression stocking
needs.
Open Lobby. Our lobby is open to customers willing to observe the following: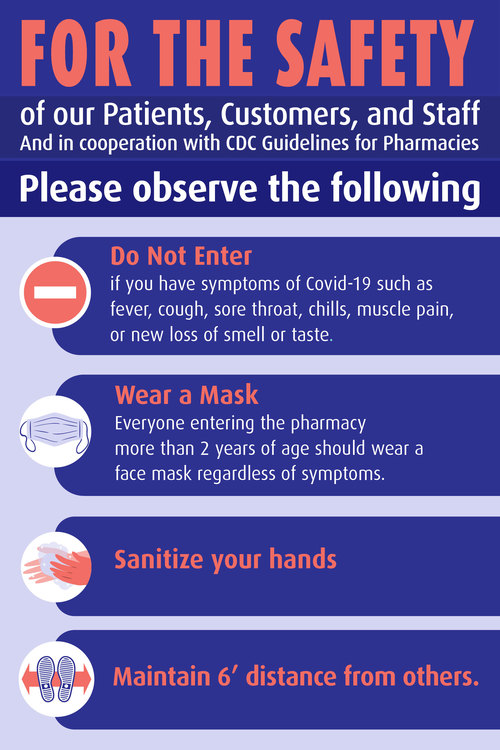 Ways you can help:
Call us at least 24 hours before you need a prescription.
Call us with your shopping list! We are happy to gather any items you need!
Call us to prepay for your item(s) to reduce exposure to you and to us!
What we are doing to keep you safe:
All staff are required to wear masks.
All staff undergo a temperature check and screening questionnaire prior to their shift.
Increased cleaning procedures, including sanitizing hands and stations between transactions.
Increased nightly cleaning procedures.
Touchless transaction option, including waiving signature requirements as long as we are able.